Strength and Conditioning for Triathlon The 4th Discipline
Strength & Conditioning for Triathlon is an accessible, practical introduction to strength and conditioning for endurance sports, dispelling many of the myths which have led to misunderstanding and misuse of the techniques in the past. With specific chapters on injury prevention, the swim, the cycle and the run, this ideal triathlon companion gives detailed and practical examples of how each aspect of your programme can be enhanced. Each chapter includes information on how strength and conditioning will impact on you, the scientific evidence (in practical language) to support the claims, how much you can expect to gain and practical examples of how to implement the training.
An indispensable practical guide, it looks at how to plan your strength and conditioning training throughout the calendar and how to incorporate this work into your regular triathlon training. It also provides a comprehensive resource of conditioning exercises, strength exercises and running drills, all of which are fully illustrated so you can guarantee great technique.
This is the essential companion to anyone wishing to improve their triathlon results.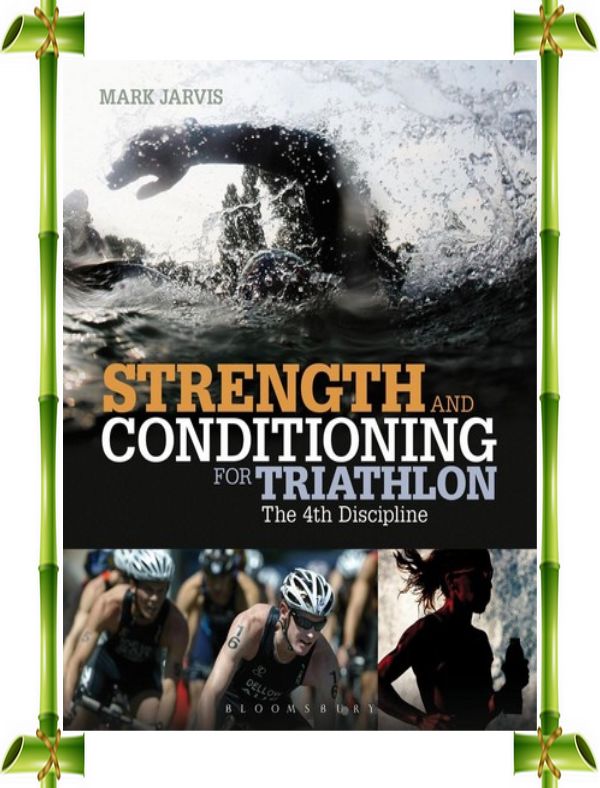 Mark Jarvis is an elite strength and conditioning coach. Through his work as Senior Strength & Conditioning Coach for English Institute of Sport, he has worked with an array of GB athletes, including medalists at the Beijing Olympic and Paralympic Games. He has also worked in both the Scottish and English Premier Leagues with the first team squads of Hearts FC and West Bromwich Albion FC respectively. Mark also runs 4th Discipline Triathlon training, a private venture which gives recreational triathletes of all standards the opportunity to experience the level of S&C coaching usually reserved for Olympians.