Be confident in the pool or open water with Swimming: Steps to Success. This proven program will help you master these techniques:
• Freestyle
• Backstroke
• Breaststroke
• Butterfly
• Starts and Turns
• Open Water
• Survival Swimming
Step-by-step instruction and color photos show basic arm and leg movements along with proper body position for each skill. Drills reinforce the instruction and help you practice each stroke. There's even a scoring system for gauging success and determining readiness to advance to new skills.
Whether you're instructing, learning to swim, or looking to improve your aquatic skills, Swimming: Steps to Success will let you develop at your own pace. Part of the highly successful Steps to Success Sport Series with more than 2.5 million copies sold, it's your guide to in-water excellence.
Climbing the Steps to Swimming Success
The Sport of Swimming
Step 1 Floating
Step 2 Manipulating the Water
Step 3 Freestyle
Step 4 Backstroke
Step 5 Breaststroke
Step 6 Butterfly
Step 7 Turns
Step 8 Starts
Step 9 Open Water and Survival Swimming
Step 10 Continuing with Swimming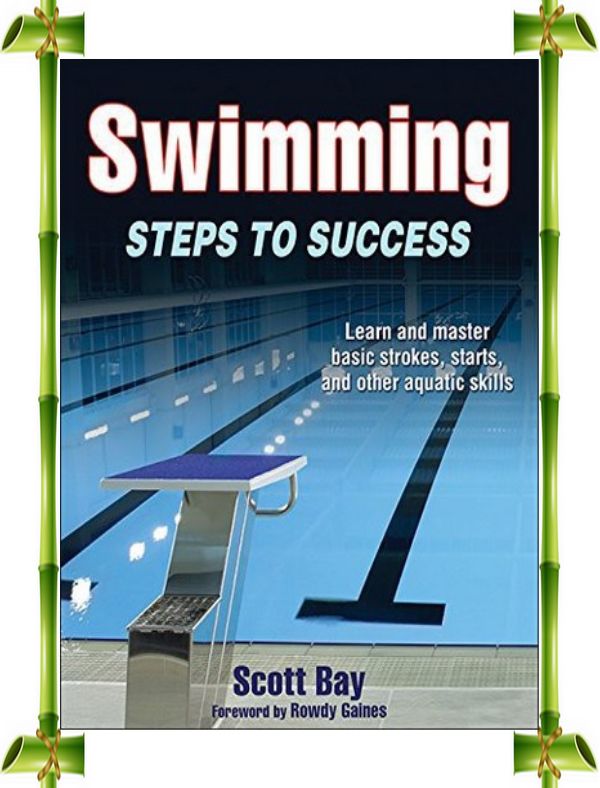 Scott Bay is an American Swimming Coaches Association (ASCA) level 5 certified coach who has been actively coaching and teaching swimming at various levels since 1986. His high school swimmers have qualified for state meets and placed in the top 10 on many occasions. At the masters level he currently coaches national champions, all-Americans, and world-record holders who have swum more than 300 top 10 U.S. Masters Swimming (USMS) swims and achieved more than 30 world records in just the past five years.
Throughout a career that includes coaching age-groupers, senior swimmers, and triathletes, Bay has taught thousands how to swim or how to swim better. He has written numerous articles on technique and coaching in addition to being a major contributor to the revised USMS and ASCA certification curriculum. He is a frequent presenter at clinics across the United States and has presented at the prestigious ASCA World Clinic for several years.
Coach Bay is the chair of the USMS Coaches Committee, head coach of YCF Masters, and is a high-school level swimming coach.