Talent, skill, and a passion to compete: These are the characteristics that define elite-level swimmers. But as the sport's best coaches know, even the most gifted of athletes won't develop these traits without a plan one that recognizes talent, develops skills, and nurtures success.
Developing Swimmers is the only book to offer a comprehensive, long-term plan beginning at an age-group level. Renowned coach Michael Brooks shares the insights, secrets, and strategies that have transformed his athletes and swim teams from novice competitors to distinguished champions.
Developing Swimmers will show you how to
- evaluate and identify talent in even the youngest swimmers;
- establish realistic yet challenging short- and long-term goals for your athletes;
- assess and refine strokes for greater power and efficiency;
- improve starts, turns, and finishes for faster times;
- structure positive and productive practices for swimmers and swim teams; and
- foster your swimmers' passion, bolster commitment, and instill winning attitudes.
From motivation to meet management to race-day tactics, Developing Swimmers covers it all. It is the guide every coach should have on the shelf. With Developing Swimmers, you will improve the performance of your swimmers—and your entire team.
Part I Recognizing and Developing Talent
Chapter 1. Recognizing Swimming Talent
Chapter 2. Developing Swimmers for the Long Haul
Chapter 3. Creating an Environment of Excellence
Part II Assessing and Refining Stroke Technique
Chapter 4. Recognizing What to Teach
Chapter 5. Teaching Technique Effectively
Chapter 6. Improving Freestyle and Backstroke
Chapter 7. Improving Butterfly and Breaststroke
Chapter 8. Improving Starts, Turns, and Finishes
Part III Training and Preparing Swimmers
Chapter 9. Training Age-Group Swimmers
Chapter 10. Planning for the Short- and Long-Term
Chapter 11. Providing Support Away from the Pool
Part IV Developing the Competitive Edge
Chapter 12. Racing Attitudes and Tactics
Chapter 13. Managing Meets for Racing Excellence
Chapter 14. Selecting Meets and Events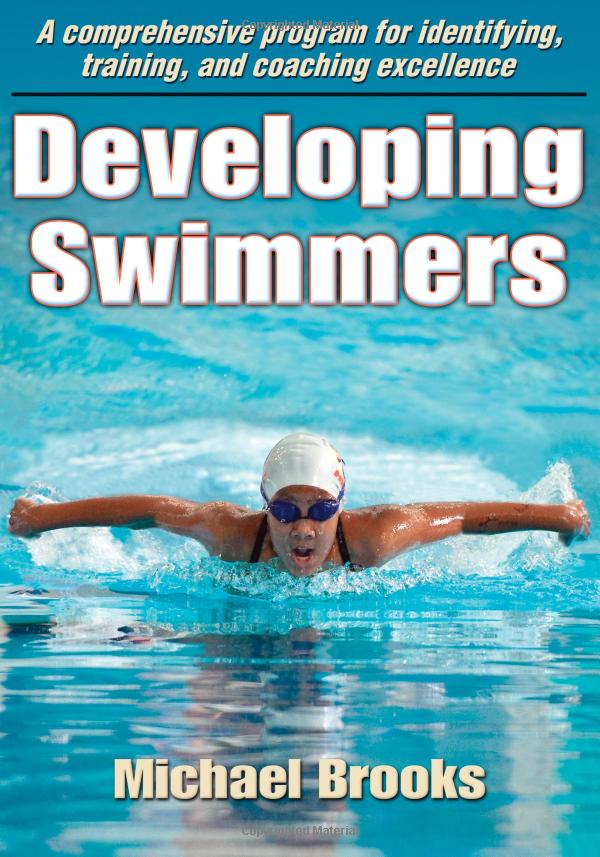 Michael Brooks
is the veteran of more than 20 years of year-round club, high school, summer league, and country club swim coaching. He has worked with all levels, from novice to Olympic Trial athletes. He coaches swimmers ages 8 to 18 so that he can keep the beginning, middle, and end of swimmer development in mind at all times.
Since October 2006 Brooks has been head coach of the York YMCA swimming team in York, Pennsylvania. Before that, he spent two years as the head age-group coach of the Brophy East swimming team in Phoenix, Arizona, and five years as head coach of the York site of the North Baltimore Aquatic Club (Michael Phelps' home club), where he worked with renowned coaches Murray Stephens and Bob Bowman.
Brooks was named both the state Age-Group Coach of the Year and the High School Coach of the Year two times, as well as Coach of the Meet at the YMCA National Championships. His swimmers have raced to well over 150 national top 16 and top 10 rankings, scores of Far Western and zone championships, and hundreds of state championships in all events on the program. Brooks resides in York, Pennsylvania.