Abdominal Workout 25
Complete in straight sets with 30 seconds between sets.
Oblique Crunch
1. Start by placing your left foot over your right knee and place your hands behind your head.
2. Lift your shoulders up off the ground and twist so that your right elbows tries to touch your left knee.
3. Return to the starting position and repeat according to the required repetitions.
4. Repeat with the other side.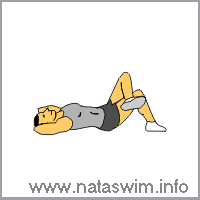 Bicycle Kicks
1. Lie on your back with your knees at chest level and your arms flat on the floor.
2. Alternate extending your legs by extending one leg out straight and as you bring it in extend the other leg out.
3. Continue to repeat this process like you are riding a bicycle until the required repetitions are completed.
4. Make sure you keep your back flat during the movement. If you are unable to keep your back flat then reduce the extension of your legs.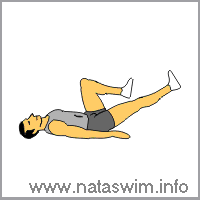 Bridge Plank on elbows
1. Start by lying face down on the ground. Place your elbows and forearms underneath your chest.
2. Prop yourself up to form a bridge using your toes and forearms.
3. Maintain a flat back and do not allow your hips to sag towards the ground.
4. Hold for the required time limit or until you can no longer maintain a flat bridge.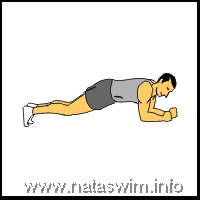 Double Leg Pressouts
1. Start by lying on your back with your knees towards your chest and your arms flat on the ground.
2. Keeping your back flat throughout the movement kick your legs out and away until they are almost straight.
3. Bring your legs back in and repeat for the required number of repetitions.
4. If you are unable to keep your back flat on the floor throughout the movement shorten the distance that your legs extend until you get stronger.